The Institute of Clinical Hypnotherapy and Psychotherapy have been offering training in Clinical Hypnotherapy & Psychotherapy for over 30 years. The course consists of our under-graduate levels; Foundation, Diploma, Advanced Diploma and ICHP Associate Diploma, and our four year Masters programme. The ICHP teach a wide variety of eclectic techniques, both Hypnotherapeutic and Psychotherapeutic, so that the client does not have to adapt to the therapy, rather the therapist can adapt to the client's presenting symptom.
For information on upcoming classes, please see the Events page, or email us at ichp@hypnosiseire.com.
Accessible
ICHP ensures equality, diversity and inclusiveness in the institute's programmes and activities.
Accessible
ICHP ensures equality, diversity and inclusiveness in the institute's programmes and activities.
Friendly
ICHP responds in a positive and welcoming way to anyone who deals with or enters the Institute.
Professional
ICHP performs with professional excellence in everything we do, including teaching, research and innovation, governance and management, and public service.
Revelant
ICHP ensures relevance to industry, business and society within all our teaching programmes, research and innovation.
Letter from Dr. Joe E. Keaney, Director of the ICHP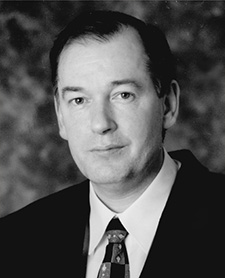 As Director of the Institute of Clinical Hypnotherapy & Psychotherapy it gives me great pleasure to welcome you to the ICHP and I wish you every success on your journey to becoming a professional Hypnotherapist-Psychotherapist.
In an age when world technological knowledge is doubling every twenty four months and the pace of living is becoming ever more overwhelming causing stress induced symptomology in over 30% of the general population, necessitating psychological support that is effective and brief.
This programme is designed to equip you, the student, with the necessary expertise to assist clients in this caring and helping profession.
It was W.B. Yeats that wrote "Education is not the filling of a pail, but the lighting of a fire". The ICHP programme in Hypno-psychotherapy is one of the most exciting and fascinating careers available in modern society. All facets of human behaviour involves the use of the mind and the subconscious in every sphere of contemporary life.
Modern scientific Hypnotherapy-Psychotherapy has a history of some 250 years although its pre-scientific origins date back some 5000 years. Hypnotherapy is today experiencing an unprecedented boom in growth and expansion and in Ireland, Europe and globally.
I know you will find the course both stimulating and rewarding as there is great emphasis on personal self-development combined with Supervision. As you progress through the four levels of the ICHP Programme you will be exposed to a wide variety of modular Tutors with a vast repertoire of approaches and styles to prepare you to consult with an array of mental health symptoms.
Finally, the programme is designed to be taught by professionals in the field and combine clinical based practice with a theoretical underpinning and promote a good working relationship between tutors, students, supervisors and work placement personnel. This close relationship is an inherent part of the ICHP culture and prepares our graduates for a professional career in the field of Hypnotherapy-Psychotherapy.
I wish you every success in your studies with the Institute of Clinical Hypnotherapy & Psychotherapy.